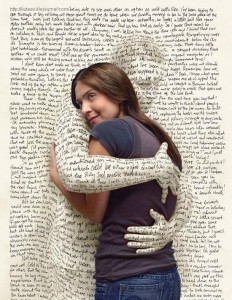 Filipinos are mourning the loss of the Comedy King, the artist that made them laugh and lightened the day. My friend Samira says it so well " Comedy brings us together. For an hour or so, we are transported into a make-believe zone where our everyday life is made fun about. We can actually laugh at ourselves and draw lessons from them." Dolphy was so much a part of Filipino families for decades. When news of his death came out, no one wanted to believe it right away since it was not announced by a family member in social media.
Words of sympathy, feelings of loss were soon tweeted. One that caught the ire of the tweeps came from @ILoveJamich
Kasabay ng monthsary namin ay pumanaw na ang hari ng komedya 🙁 RIP Dolphy #Legendary #KingOfComedy
I didn't know who Jamich was until I was told they were a youtube sensation. Clueless me didn't know they won the #TattAwards and to think I was there that night.
Most of the reactions were anger towards their insensitivity. Their fans think there was nothing wrong with their tweet.
As an advocate on grief education, the tweet was insensitive to those mourning the loss. That single tweet felt like they were taking the solemnity and grief over the death of the Comedy king lightly. It felt like it trivialized the grief of others. The monthsary really had no place in that one tweet.
In times like these, words of comfort are all that will make it right. If there are no words, just "I am sorry" with a virtual "hug" will do. Perhaps @IloveJamich did not mean to hurt but they also need to understand why it didn't come across well. Declaring monthsary and condolences in one tweet is just not appropriate.
Calling them out is the best way to make them understand not to do it again. Considering their fame, more attention is given to their tweets. We all learn from this not just @ILoveJamich
Why was their tweet insensitive?
In most of my meetings with the bereaved at the Compassionate Friends, a common complaint is the insensitivity of concerned friends or relatives. Of course, we know the depth of concern they have towards us but in their enthusiasm, they blurt out the most insensitive remarks.
Fans of Dolphy are also in grief and feel the same concern as the family.
It is understandable that the newly bereaved and even Dolphy fans are very sensitive to these remarks. Instead of bringing relief, those words just seem to add to the hurt and the grief. There are no words that will make it all right that someone we loved has died. But there are ways that can soothe the hurt, ease the loneliness and add to the healing.
Some think it is an over reaction
True, some tweets could be an over reaction but the grieving process is not the same for all. Just like each of us have a unique thumb print, each person grieve differently. So while some did not think nothing wrong of @IloveJamich tweet, others found it insensitive. Looking at the tweets, majority found @ILoveJamich tweets offensive.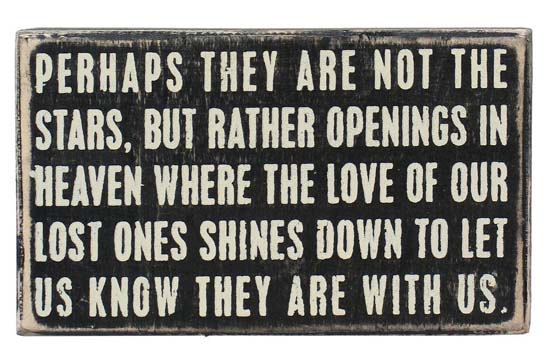 Some ways to comfort the bereaved
Though this remark was in Twitter, it pays to know some ways to comfort. You can also check Words to comfort and compiled at The Compassionate Friends
1. DO feel free to touch , to hug and cry with them if these expressions are appropriate to your relationship. Tell them that you care about their pain and that you are sorry their loved one died. Avoid using I know how you feel, it's God's plan or God needed another angel. A simple hug can say more than a thousand words.
In social media, one can do it via a virtual hug or touch.
2. DO allow the grieving friend or relative to express their feelings, if they express that need. The pain involved in letting go, the anger, frustration and guilt are all a part of the normal grieving process, leaving them empty and without purpose for a long time. Allow them to tell you how they feel. Don't tell them how you think they should feel. They just need you to listen. You aren't expected to be able to take away the hurt or to have all the answers. Be careful of clichés, religious platitudes, or easy answers.
While some thought @IloveJamich was insensitive, the reaction of anger is part of the grief.
3. DO show your concern. Be there over the months on a regular basis. Allow them to tell you how they feel, and listen when they tell you. If you know a certain time of day is particularly difficult, do try to plan your visits to coincide with that time.
While this can't be done on Twitter, it is alright to say that your thoughts are with the family and those fans who grieve along. One should not minimize the loss even if you don't feel the same intensity of grief.
4. DO mention their loved one by name. It is comforting for the bereaved to know that others remember their loved one, too. Some people avoid mentioning the loved one's name for fear it will trigger them of their loss. If tears come, then they needed to cry, and the tears may be tears of gratitude that you have given them the opportunity to share their loved one with you. If you have a good memory of their loved one, do share it. It will make their day and gives so much comfort.
That is why tributes are well accepted. It is comforting. So instead of saying the monthsary fell on the same date, one could just deliver a good anecdote to commemorate the Comedy King.
5. DO know that it is difficult for the newly bereaved to reach out to you for help. When you offer help, be specific. For example, you want to take them out for a ride, set a time and date. Make the effort to call, to come by, to help them out six months and even a year down the road. Crowds may be difficult for them. Shopping and holidays will be overwhelming. Offer your help.
If you are close to Mang Dolphy, any help is comforting as long as it is specific and not a general statement.
(For more information on how to help , here are some articles I've compiled on Helping Bereaved Family members.)
—-
Here are the reactions from Twitter:
Photo via thankfulfor.wordpress.com