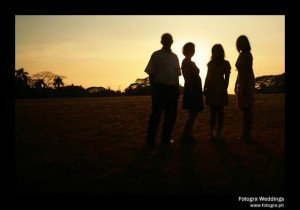 I often wonder how he would look like today. The young man as he often called himself even at 6 years old, is supposed to be an incoming college freshman, the last of my children to be in school.
Would he have been taller than my husband? Would he have the same gleaming smile? Will he still throw me kisses and give me a bunch of flowers with an ""I love you" note? Would he still be cracking jokes? I can't imagine because I will always remember him as an innocent and beautiful 6 year old boy whose death caused my world to spin around and around. I still miss him dearly but the pain is not heart wrenching anymore. I don't feel like I am drowning in pain. I yearn for him especially during birth and death anniversaries or when I see a boy similar to his age.
Like this very moment, I think of Luijoe. Tomorrow is his 10th angel year.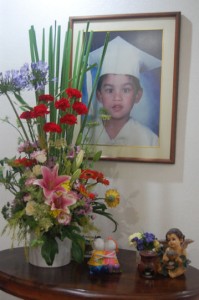 ""I don't know how you've survived. It would kill me to lose my child." Oh, to have one peso for every time I heard that sentence! I'd spend every one of those pesos for an answer, for you see, I don't know how I've survived. What choice did I have? Each transistion has been work, hard work, sorting through what it means and learning to function in the face of these circumstances not of my choosing. Five years living as a zombie and the next five years in my new normal.
My new normal as a blogger served me well: my role as a bereaved mother is no longer the first way I define who I am, but it is ever-present in my life and cannot be separated from all that I am . . . for the rest of my life.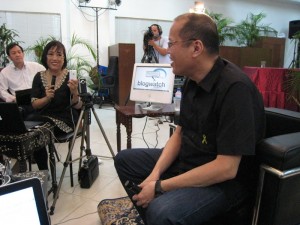 I am happy with the work I am doing now. I cannot imagine myself today as I am, active in the new media arena, in online advocacies and meeting new friends and reuniting with old friends. I never dreamt I had the courage to embark on advocacy projects. Not to mention playing a role in the online coverage of the May 2010 elections.
I am not a writer.
I learned to write creatively for this blog and still learning. I promoted my grief recovery blog not knowing that this was the start of my NEW NORMAL. Readers who have lost family members, jobs, siblings, children write to me thanking me for my story. They see hope in their own sad stories.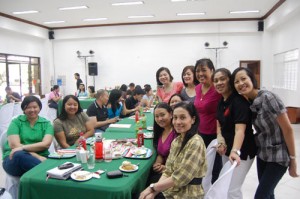 Aside from grief recovery, I embarked into a Filipina online campaign and lately a citizen's journalism site or elections 2010. From a homemaker , I am now thrust to a whole new world of new media and as features editor of an alternative online magazine, the Philippine Online Chronicles. Never did I conceive that the shy old me would land on TV, newspaper, radio, magazine as a resource person for grief, then later in blogging then social media for the elections. Blogging brought me new friends, reconnected with old friendships, brought me to travel places. It taught me to be more confident.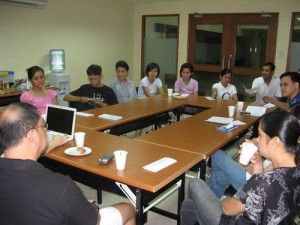 I realized that Luijoe's death gave me courage even if it took me five years to realize it. Courage to let life go on, to give myself a chance that new and good things will happen to me that will add JOY to my life. I felt he wanted me to carry on the comfort to others. By working with The Compassionate Friends, I would act like a ""St. John" to other bereaved parents. He was struck with St. John as he comforted Mary, the mother of Jesus as he lay dying on the cross. Truly, God works in mysterious ways and He uses our children to help us find and shape our ministries. It is our children who remind us of the bigger work that God has set out for us in this world.
Working with ""The Compassionate Friends" is also my way of keeping Luijoe's memory alive in the next couple of years. I also know that every time I comfort a bereaved parent or sibling, my actions are a living tribute to my child.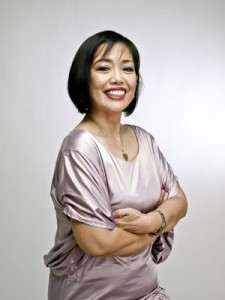 I believe there are no coincidences in life. There is a special reason things happen the way they do. My new friends and associates cross my path for a purpose. It is not a coincidence that the publisher wanted to work on an ebook of this blog. They have no idea that I have long wanted an ebook but just didn't know how. It is no accident that I promised to send the manuscript by tomorrow not even thinking it was Luijoe's 10th angel year at that time.
Tears linger as I think of my son's 10th angel year tomorrow. As I wipe a tear , I smile at the thought that Luijoe has always been beside me in every step and action I take to make a difference in this world.
Life is good. I am right where I need to be, having the time of my life, loving work and my husband and children. I am blessed to be touched by an angel.
A video tribute to my dear son