Originally published at Sunday Business & IT section, October 21, 2018
Parents need to venture into the online world of their children to help them navigate the tricky waters, learn the rules, learn from their adult experience and still be safe. We play a role in guiding children and teens navigate the internet and media environment, just as we help them learn how to behave off-line. In our digital lifestyle, a mobile phone or tablet is within easy reach. Raising tech-savvy kids at such a young age has its benefits but can be worrisome. Thanks to the smartphone, children can become subjected to cyber-bullying or get distracted and lose their ability to focus. There is another concern on the blue light from digital devices which allegedly damages vision.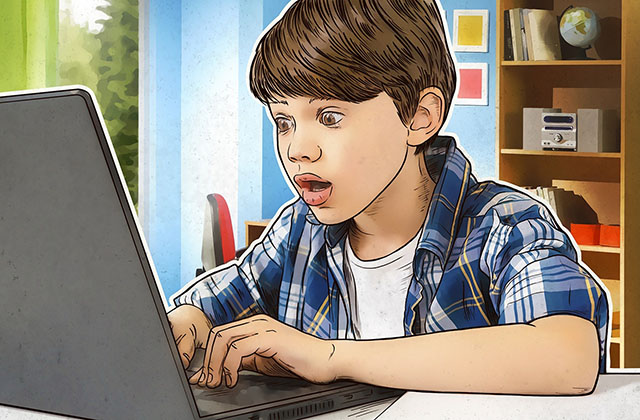 What can we do?
We can walk with our children to help them navigate the digital world. This can take the form of digital and non-digital action. A non-digital action undertakes steps outside the digital world. It includes open conversation, no smartphones during dinner or setting a time limit and more. Start a media plan that considers the health, education, and entertainment needs of each child and the whole family. An online tool at HealthyChildren.org/MediaUsePlan is available so families can create a personalized Family Media Use Plan.
READ: Do you have a family media plan?
Parenting in the new digital age
Are digital gadgets good for our kids?

The digital part focuses on the smartphone itself to make it more compatible with the child's use. Such actions include security, privacy and parental control settings. Several parental control apps are available online but restrict websites, apps and time usage. What if a tool does not include restrictions, spying or policing, just modern day applications mixed with good parenting?
I got introduced to Visible Internet's modern technology which serves as a bridge between smart phones, tablets and computers used by parents and their children.  The "Visible Internet" app centers on the strong Filipino culture, ensuring that parents remain the guiding influence in their children's lives. Its seamless integration into the busy lives of parents allows them to be present in the crucial years of their child's development.
"The most important element missing in the internet lives of children are the parents. Research has proven that children make better choices, perform better at school and are more focused on the things that matter in their lives when they know their parents are involved.", says Tony Fawaz, CEO and Founder of Visible Internet. Our children deserve a safe environment – a place where they can learn, get entertained, and grow. The internet can be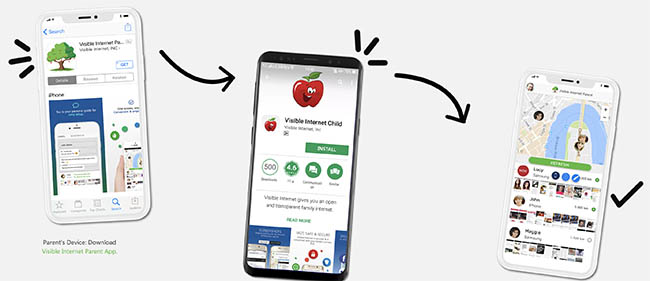 that place if it empower parents to be a part of their children's digital lives and to frame the internet as a transparent family experience.
How  "Visible Internet" works
It is best to create an account on the desktop at visibleinternet.com so you can try a free version.  A parent gets free access for one child with one gadget before deciding to avail a full subscription payment.  "Visible Internet" supports your role as a parent with one set of features for you and a different set of features for your child. This requires two different apps.  After creating the account on your desktop, one can download and install the "Visible Internet" parent app. The next step is to install the "Visible Internet" child app on your kid's smartphone or another device.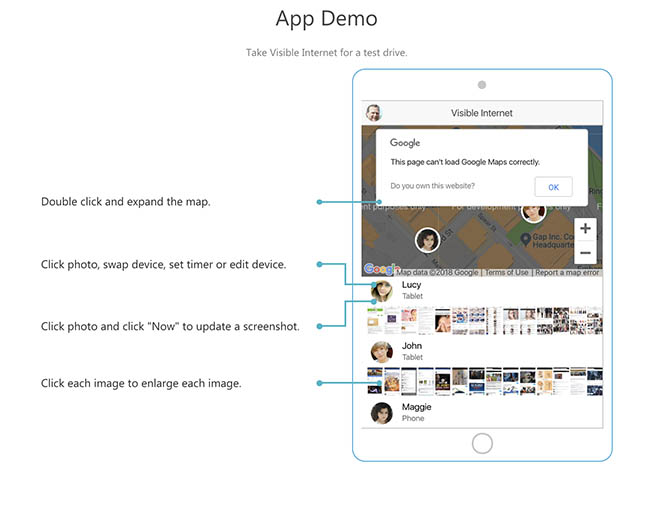 Installation of the child app enables parental access to the location and screen activity of the child's device. The parent app user-interface makes interaction with the child easy, fun and informative. Parents can view a child's location along with their internet activity on demand or regular intervals. Images broadcasted to the parent app show up as camera roll images. This expand for easy viewing and logged as historical data. A simple tap on your "Visible Internet" app tells you where all your children are in seconds. It also captures a screen cap of what they are looking at their smartphone at that particular time.
Visible Internet is a multi-platform technology working across the technology children use iOs iPhones, iPad, iPad, Android smart phones, and tablets, iMac computer, Windows and Chrome book laptop and PC.  This app is a lifestyle choice because it helps parents understand what is going on in the digital lives of their children. The best way to make technology a healthy and positive part of family life is to embrace it as a family activity.
The information contained here should not be a substitute for the medical care and advice of your pediatrician.