The death of someone we know always reminds us that we are still alive – perhaps for some purpose which we ought to re-examine. Mignon McLaughlin
I am saddened that Juned Sonido, a fellow blogger and one of the co-founders of BlogWatch passed away on July 7, 2019. I didn't get to read the sad news until Monday morning when I checked my phone. Our friendship dates back 13 years ago when I was still new in blogging. "A celebration of life" is probably the best phrase to describe what I am writing here. Remembering his life through my blog posts and photos is like looking back at history in Philippine blogging when bloggers met up for the first time. Bloggers were referred to as "new media publishers" then "emerging media" and today, "influencers", "content creators" . I searched for my old blog posts with mentions of "Juned" and found these. Some of the photos are from Facebook and friends. I am more detailed in the years before BlogWatch because most of the activities can be read at his articles at https://blogwatch.tv/author/juned-sonido/ and his blog at http://baratillo.net . Perhaps I will write a separate post on his advocacy and musings.
September 25, 2006- First Philippine Blogcon 2006
This marked the first time I met Juned Sonido. Bloggers in Metro Manila met up at the 1st Philippine BlogCon (Meet the Bloggers) . I was pretty excited about this meet up. No formal program was planned, just meet and greet fellow bloggers. I don't have a photo with Juned but I was struck by the name of his blog, baratillo.net. I talked on "Content is Still King". Abe Olandres talked on "History of Blogging in the Philippines & Professional Blogging" while Jayvee Fernandez on Blogging as New Media vis-a-vis MSM. Marc Macalua talked of "SEO and Blog Make-Over". How exciting it was to meet fellow bloggers.
December 23, 2006 – Christmas Blogger Meetup
Abe Olandres organized the longest EB I have ever attended. I went home midnight. I thought I was only going to stay for 1 hour. Quite a number of bloggers were present including Juned and my daughter, Lauren. The 20 bloggers present in this meetup must have enjoyed the conversation so much.
June 24, 2007- Dinner and Conversation with the Band of Bloggers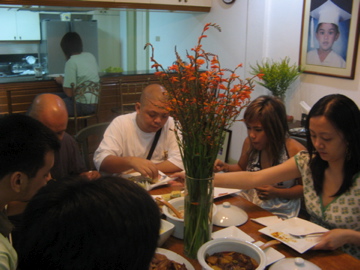 It was Juned's idea that we meet up in our homes. He once said
I still remember the dinner parties at our house. They were fun and less costly. But, now it seems to be a thing of the past.
It doesn't have to be that way, Juned. I told him. Though technology and urbanization indeed has made things so much more convenient for us, dinners and great conversation should never be a thing of the past. I had just moved to our new home and I used it as an excuse for a party. Together with my daughter, we hosted a housewarming party for the Band of Bloggers like Jayvee, Abe, Gail, Marc, Sasha, Aileen, Rico, Marc , Sharms and Juned. At the same time, it served as one of the small intimate gatherings for my 50th birthday celebration. Perhaps we had such a great time, that we ended at 2:00 PM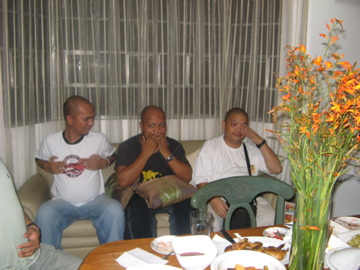 July 4, 2007- Taste Asia Food Fest at the SM Hypermarket
This is probably the first time bloggers met in one big place. Brands and companies now tapped bloggers to their events. The Taste Asia Food Fest laid out laptops as well as food.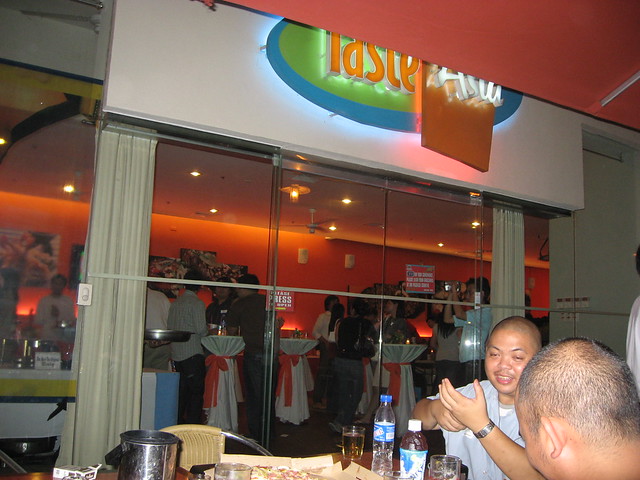 July 17, 2007 – Start of New Media Publishing
By this time, PR started to invite us to their clients' product launches. The benefits of blogging not only spread the word on my advocacy but brought friendships and adventure in this "new media publishing". One time, Juned and I attended an anti-dandruff shampoo event. He muttered, "I don't need this". The question that went through my mind that time was, "Why is there a need to launch another anti-dandruff shampoo?" Because inviting bloggers were so new back then, we often stayed together. Sometimes Juned and I would ask ourselves, "what are we doing here?".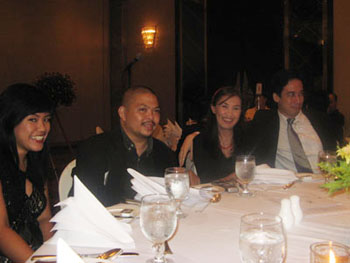 September 9, 2007 – Helping my daughter in a group's focused group discussion
For the love of my daughter, I gathered five bloggers for a focused group discussion for her Psychology 118 study over at my house for a Friday night dinner. It was such a short notice and knowing young bloggers, their friday night often gets fully booked. Am I glad that Dine, Shari, Juned, Rico and Sasha took time off from their busy schedules for a round table discussion on why bloggers blog.
At that time, Juned and I have the same reasons on why we blogged.
1. I blog to point things out. Anything worth pointing both tho beautiful and not-so-beautiful, the exciting and the mundane; A perfect ice crystal or the drip-drop and sloosh of the monsoon as it makes its way to the house.

2. To chronicle events. To record things for posterity and probably more i importantly to record events from your own perspective.

3. To move people or a group a desired way. It could be political and then again it could be not. The important thing to remember is the personal need to motivate, convince and a maybe even inspire.

4. To satisfy the Ego.
Blog and Soul Movement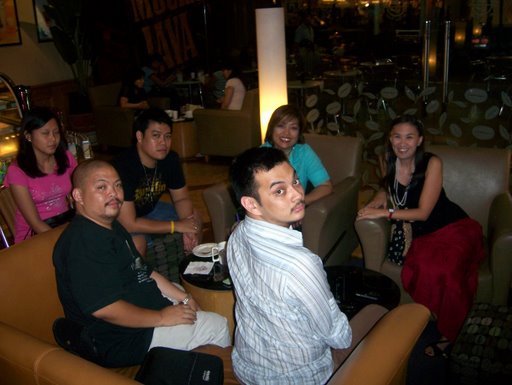 Photo via Aileen Apolo
The Blog and Soul Movement initiated by Jayvee brought us together again. I remember this was such a busy week. Bloggers were in demand to talk in a bloggers kapihan and then this new movement. The goals of the Blog and Soul Movement : (i) Blogcentric; (ii) Skills enhancing; (iii) Fun and (iv) altruistic.
October 7, 2007 – Nintendo Wii Games are Fun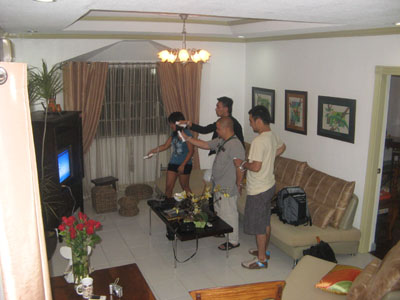 If I didn't know what the Nintendo Wii Games Console was all about, I would have thought my daughter together with Juned, Jayvee were loonies waving their "wands" about in front of my TV set.
Those were the days, when bloggers would hang out at our house and I allowed them to sleep over. The podcast taping materialized at 12 midnight after they played Wii. For the first time in a long time, I slept at 4:00 am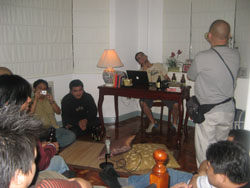 October 21, 2007 Thank You Day Concert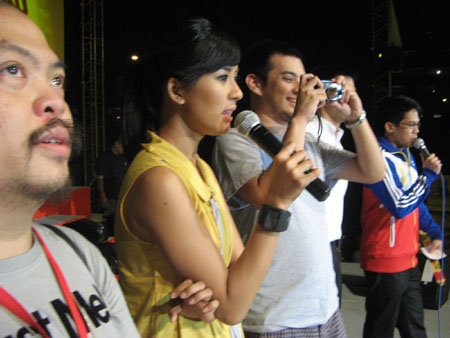 I took this photo when Geiser Maclang called bloggers onstage during the "Thank you day concert" . It was thoughtful of them to acknowledge the bloggers and even called us on stage to stand beside the hosts for a countdown of the Sweet Shower. I guess it was their way of saying "Thank You" for the online viral campaign of the National Thank You Day.
March 9, 2008- Butch Dalisay and Writing Tips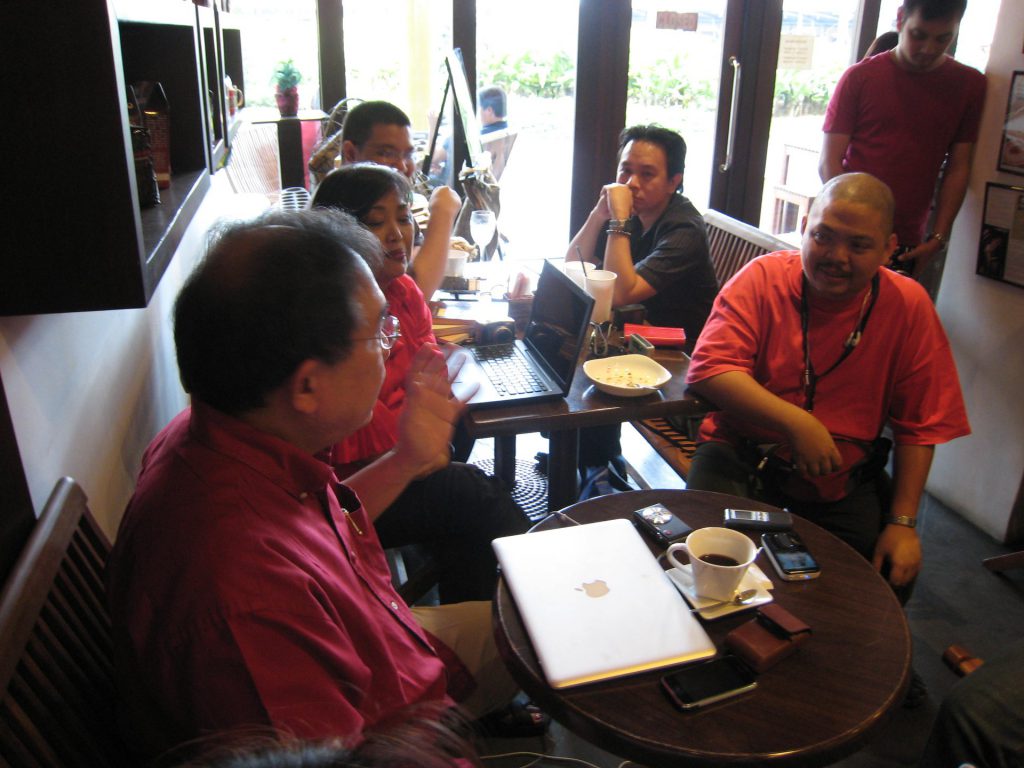 For the month of March, I invited Butch Dalisay to talk on Creative Non-Fiction for bloggers at the Kape Isla in Serendra. This was also an activity of the Blog & Soul Movement.
Listen to Juned's podcast of this meetup:
Here were the tips that I gathered from the two hour conversation with Butch and the 22 bloggers in attendance.
1. You are your first audience. You have to please yourself. If you are not happy with your blog, then who else will read it?
2. When you think of your readers, you write for a reasonably intelligent reader. Your reader is just smart as you are. That's the reader worth going forth.
3. When you write about yourself, it's never just yourself. It can't be. Who the hell are you anyway? Why should your life be so interesting to people? It could be interesting only up to a certain point. There's got to be a point when you are no longer talking about yourself. Or even when you are, there are points others can relate to .
4. Educate , enlighten and entertain. Have a way to make them accessible and funny. Using self-deprecating humor makes your reader feel relaxed and that's what creates a bond.
5. Find the image that will capture the idea rather than express the idea itself.
6. Move towards one syllable words. The simpler the word the better. It is not the fancy word that carries the story.
7. Read authors you want to emulate. Stop reading authors that don't write as well as you. You won't grow.
He added that "Blogs are here to stay. Standards will emerge. People and readers will develop a sense of good and bad. Someone will not set these standards. People will be discerning of the writer and the reader."
It's been eleven years since we talked Butch Dalisay. Is his prediction of blogging still relevant today?
2008 Philippine Blog Awards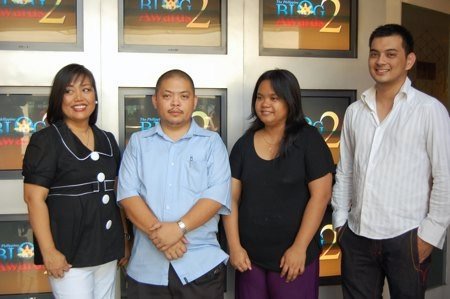 The Philippine Blog Awards started in 2007 but it was only incorporated in 2008. I was the first President & CEO of the Philippine Blogging Inc. and Juned took over in 2009. The other officers are Gail Villanueva and Jayvee Fernandez. It wasn't easy getting sponsors that time since bloggers were still so new. At that time, the awarding was open to all Filipino bloggers who have full ownership of their blogs. This implied that blogs belonging to blog networks or corporate blogs couldn't be included because of ownership rights. The awards paid homage to "grassroots bloggers" who built up their blogs from their own efforts.
August 8, 2009 – Meeting Secretary Mar Roxas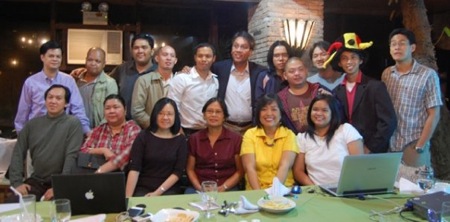 The buzz at that time was that Senator Mar Roxas was likely to run for the 2010 Presidential Elections. He saw the potential of bloggers and new media to promote his advocacies. I was really hesitant about the whole meeting idea because first of all, I don't like politics. Second, I felt uncomfortable having to "chikka" with a senator. But I was with fellow bloggers like Juned, Sonnie. Abe and others
December 10, 2008 – Orbit Event at Chef Laudico Bistro Filipino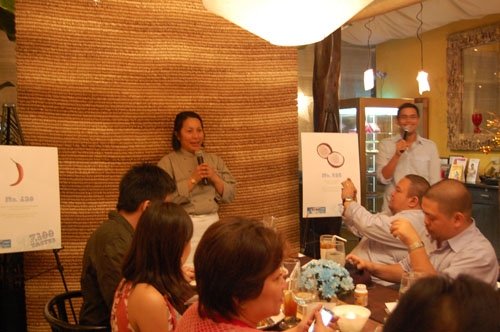 December 18, 2008-Department of Tourism/MTV 2009 Plans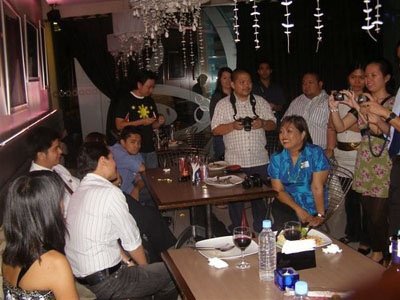 Secretary Ace Durano and MTV present to bloggers a sneak peek into DOT and MTV Plans for 2009. Happy Slip (Christine Gambito) was also present during the dinner
January 9, 2009 – Another meet up with Mar Roxas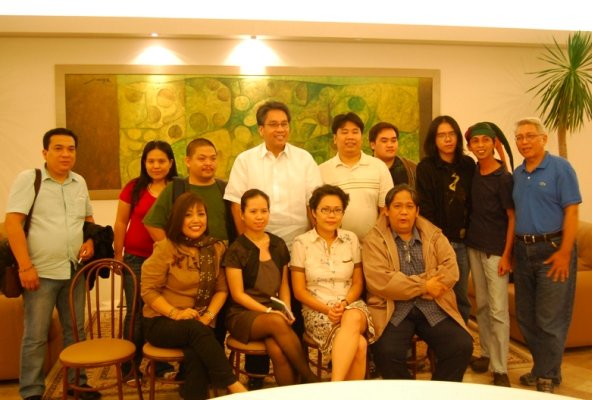 I found myself once again with Mar Roxas and other political bloggers last f at the Balai Ni Mar in Cubao's Araneta Center
April 19, 2009- Blogging & Blog Marketing: Conversations that can lead to Conversions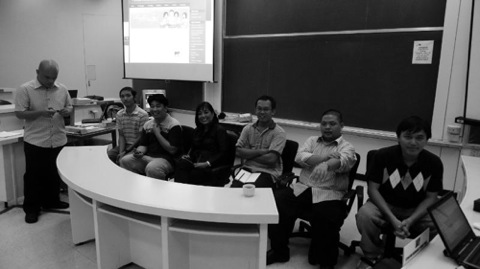 I thought we were supposed to be an observer/participant of the Bloggers' round table discussion on Blogging & Blog Marketing: Conversations that can lead to Conversions at the Internet Marketing Course specifically called Winning Internet Marketing Strategies & Tactics at the Asian Institute of Management (AIM) . We ended up seated as panelists on blogging, blog advertising and blog events. It was during this panel, that we laid out what bloggers are:
Bloggers are diverse: We come in all shapes & sizes, and different backgrounds, interests & motivations
Despite the diversity, bloggers have one big thing in common: passion
Bloggers follow a personal code of ethics (e.g. advertising, blogger events, etc.)
For most bloggers, online reputation matters
When working with bloggers, authenticity of the advocacy & commitment of the company/proponent is important (i.e. "one shot advocacy events," hard sell to bloggers)
Money is generally looked down upon as a reward/incentive
When working with bloggers, companies should strive to make an impression and make sure the blogger has a story to tell after the event
October 10, 2009 – 3rd Philippine Blog Awards
Juned took over as the President of the Philippine Blog Awards.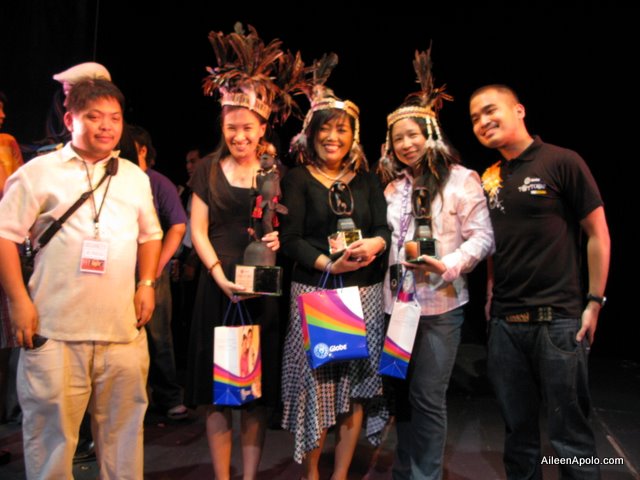 November 24, 2009- The year Blog Watch started
Juned was one of the 19 bloggers who co-founded Blog Watch on November 24, 2009. You can read his articles at https://blogwatch.tv/author/juned-sonido/ and his blog at baratillo.net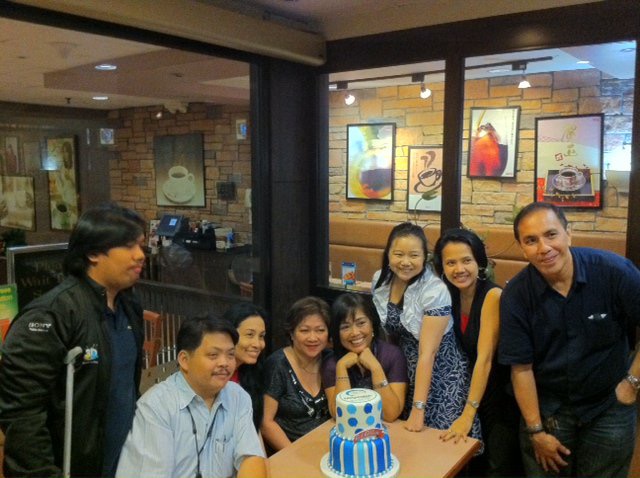 September 4, 2010 Embassy of the United States in Manila invites bloggers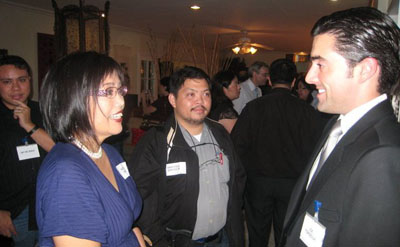 The government inviting bloggers was slowly catching on. It was a matter of time that the embassies in the Philippines would invite bloggers to their reception or events.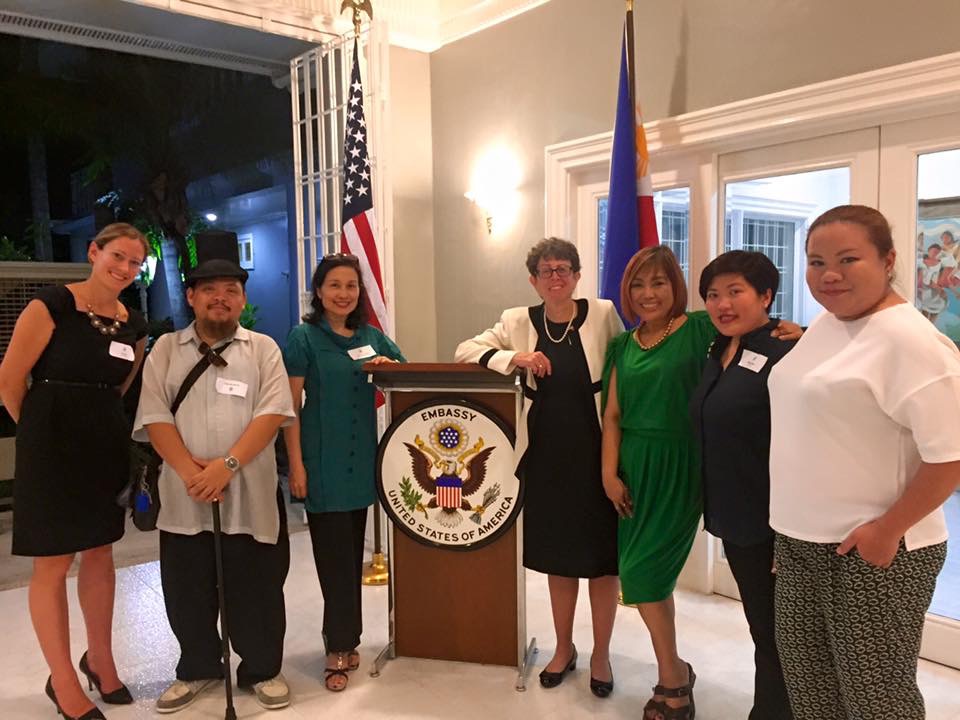 August 2011- Tatt Awards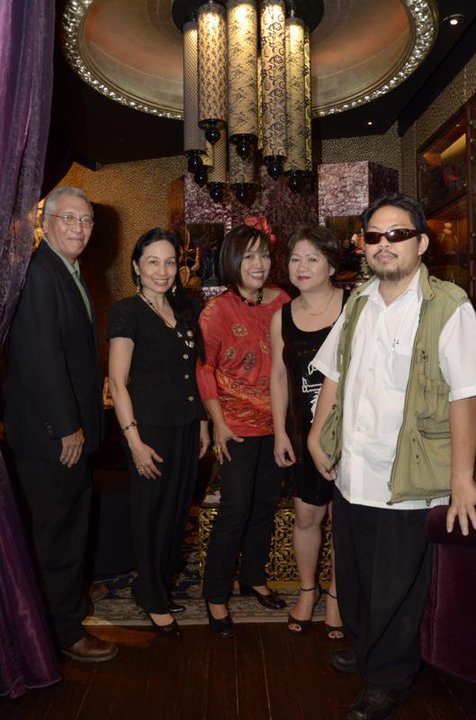 We didn't often see each other that often in media events of brands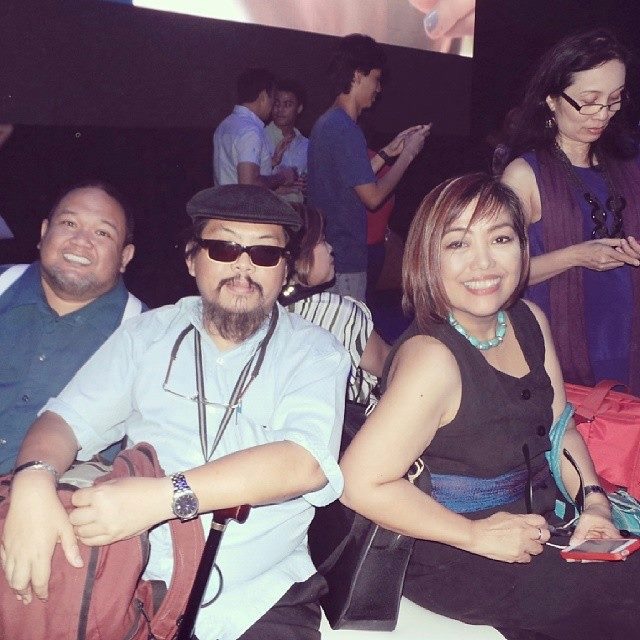 ASEAN social media coverage
In January 2017, Juned, Sonnie and I were hired as consultants for the Committee on Media Affairs and Strategic Communications, led by the Presidential Communications Operations Office (PCOO) for the the ASEAN 30th Summit and Related Meetings . 2017 was a busy year for us and we saw each every week for work.
February 2017- BlogWatch Core group meeting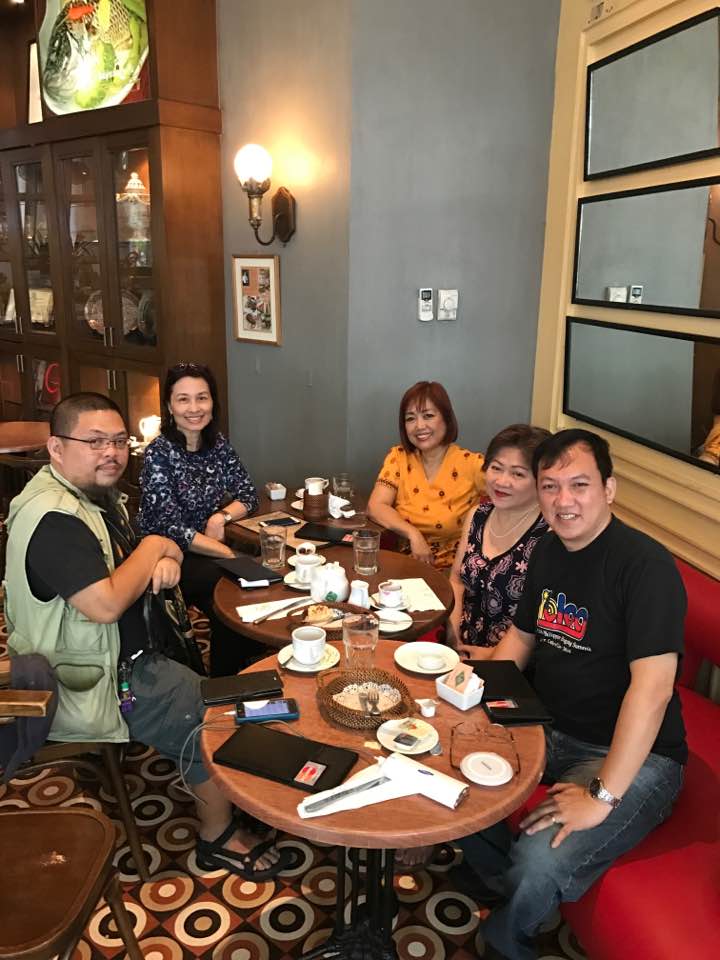 #AllMediaPH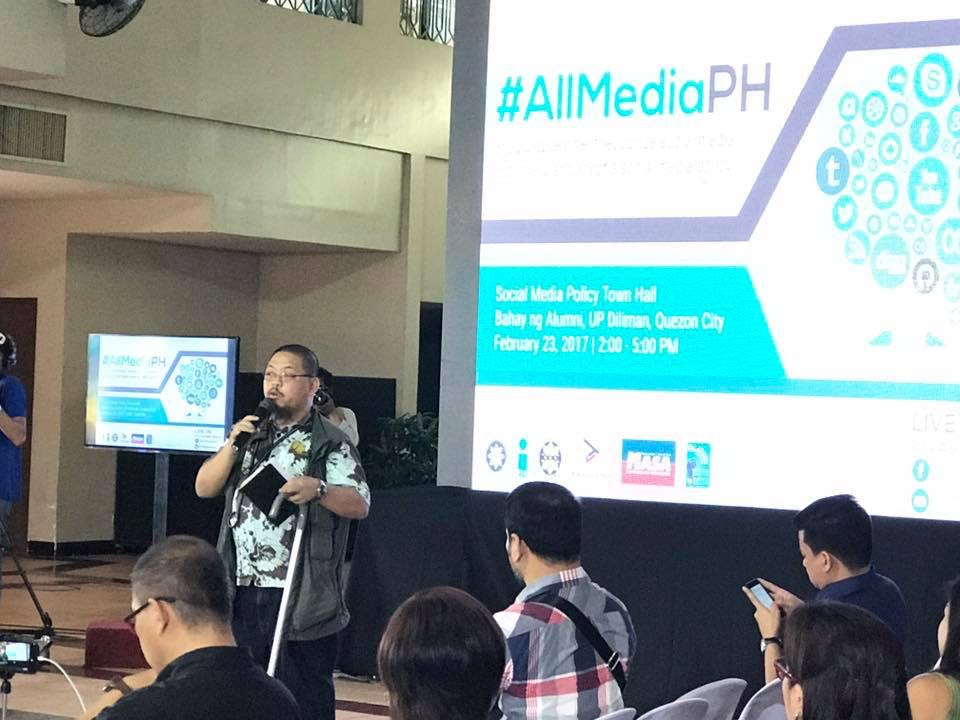 Juned was part of a public consultation held by the Presidential Communication Operations Office . It was a town hall themed event and had participation from attendees on-site and online — via Facebook and Twitter. Around twelve of us were resource persons given five minutes to give our comment on the draft policy.
It wasn't all work.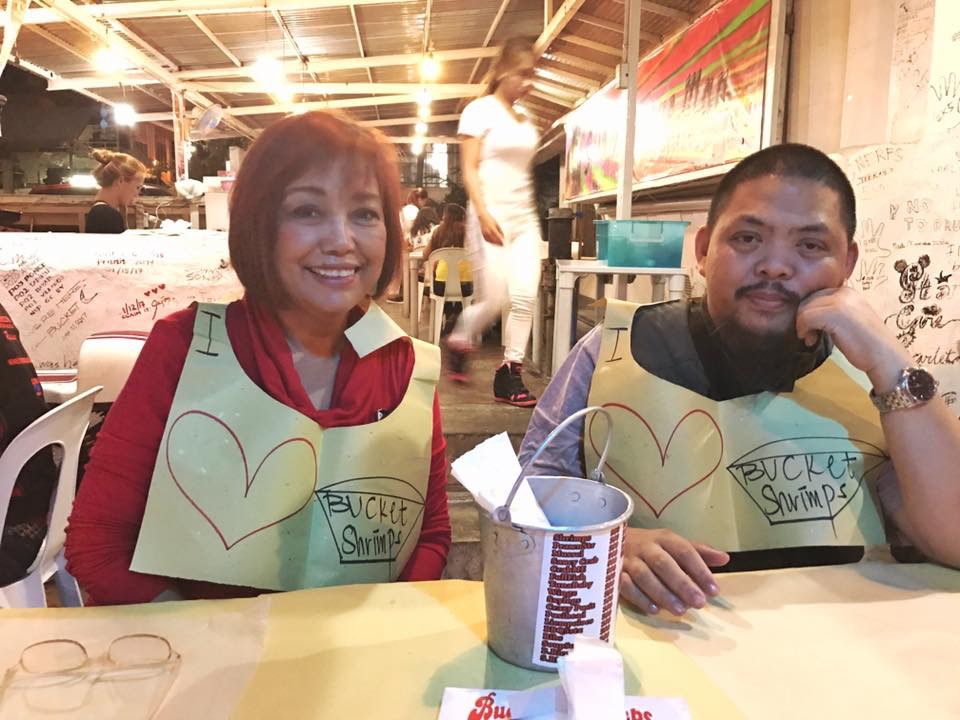 2018- Democracy and Disinformation Conference
It saddens me that after our busy year, we barely met up in 2018 and 2019. This was the last time Juned and I were together. I gave up my slot as a panelist for the "Disinformation and Social Media: The Global Experience" because I thought he would give another perspective.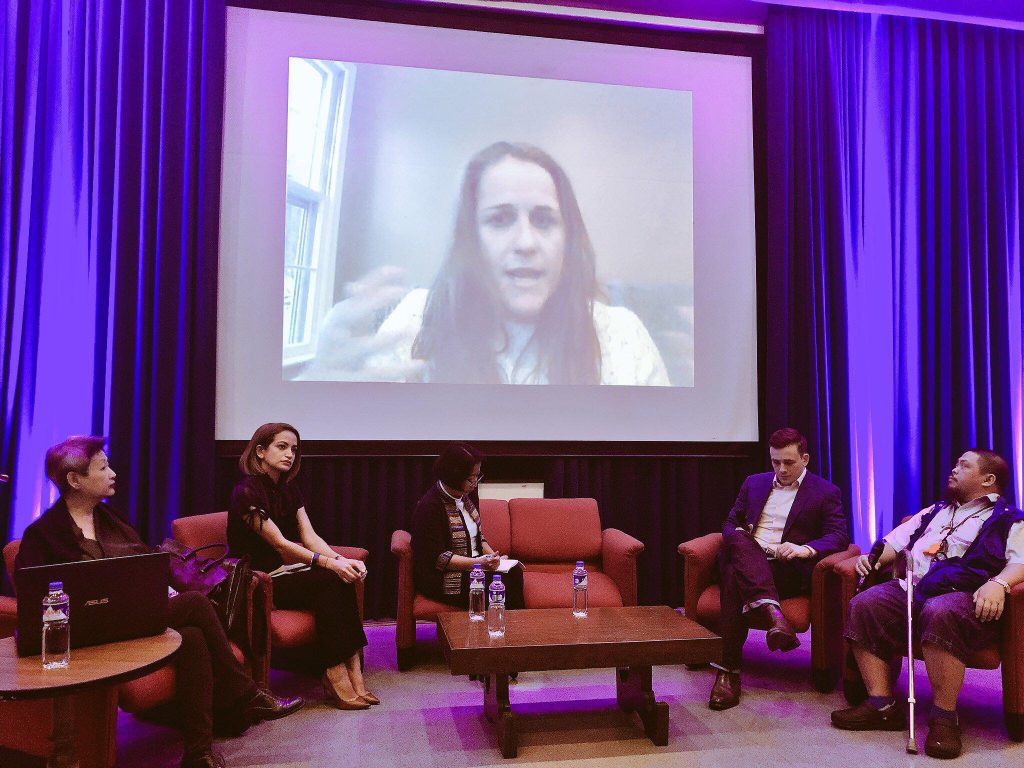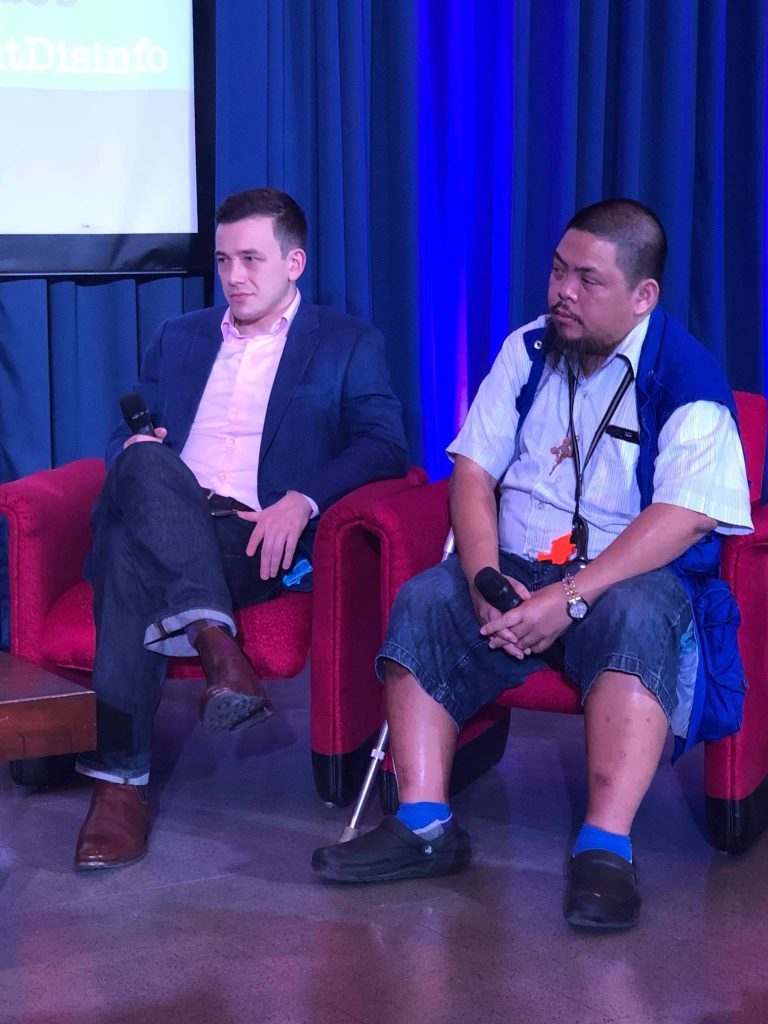 Though we communicated online, I did not want to disturb him after I found out he was hospitalized late last year. Knowing Juned , he avoids talking about himself but I should have followed my instincts. A few days before I left for the farm this weekend, he was always on my thoughts. Perhaps , this is why I wrote this post.
I am filled with regrets, with questions of "why? If only? I should have" , "why God? " but I am also aware that all these are part of my grief talking . He also leaves behind the people who loved and cared for him, for truly, it is in us that Juned will live on. How? Because we – the ones who were touched by his grace – will share with the world, the parts of us he was able to influence. This is what a man truly leaves behind when he passes.
And though these memories may bring back pain, they bring back memories of joy. All these because pain is the price I pay for someone who touched my life.
Yes, I am comforted with the knowledge that Juned will be forever alive in my heart and in my memories.
Juned, you know, I love you. Every life you have touched will forever live on. Until we meet again my friend, I will carry your precious legacies within my heart..
Below is the last photo I took of Juned. I want to remember him this way: thoughtful, kind and insightful. You will be missed, Juned.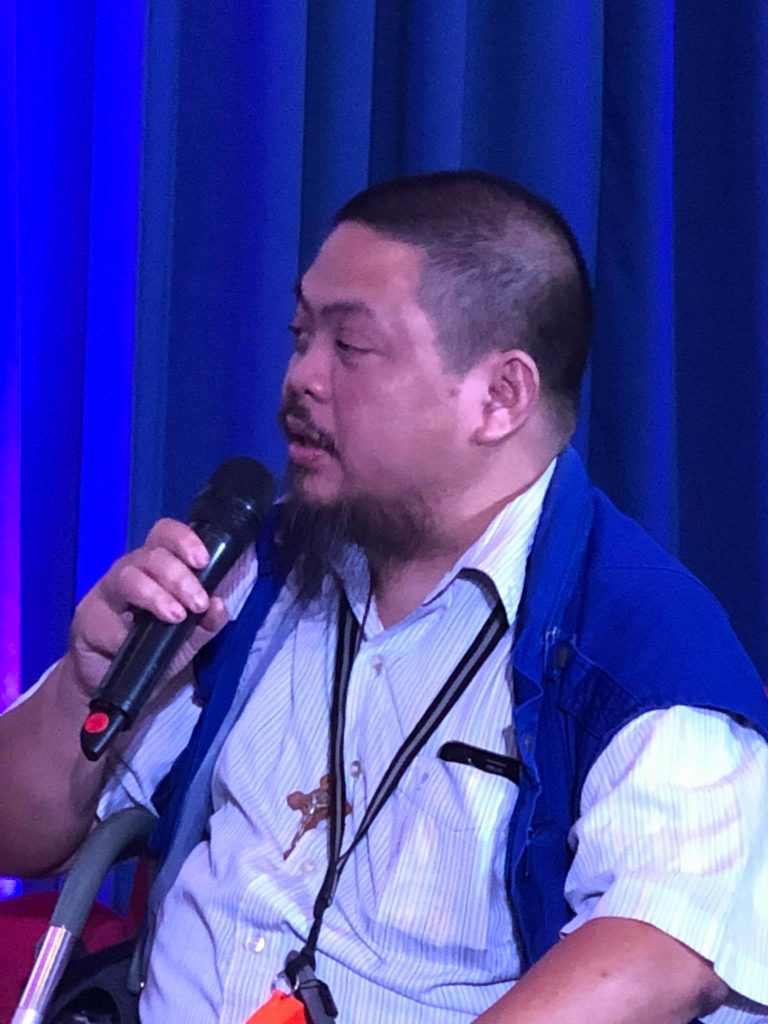 I would like to end with a quote from Thomas Campbell.
To live in hearts we leave behind
Is not to die.
~Thomas Campbell
Death is not the greatest loss in life. The greatest loss is what dies inside us while we live.
~Norman Cousins~